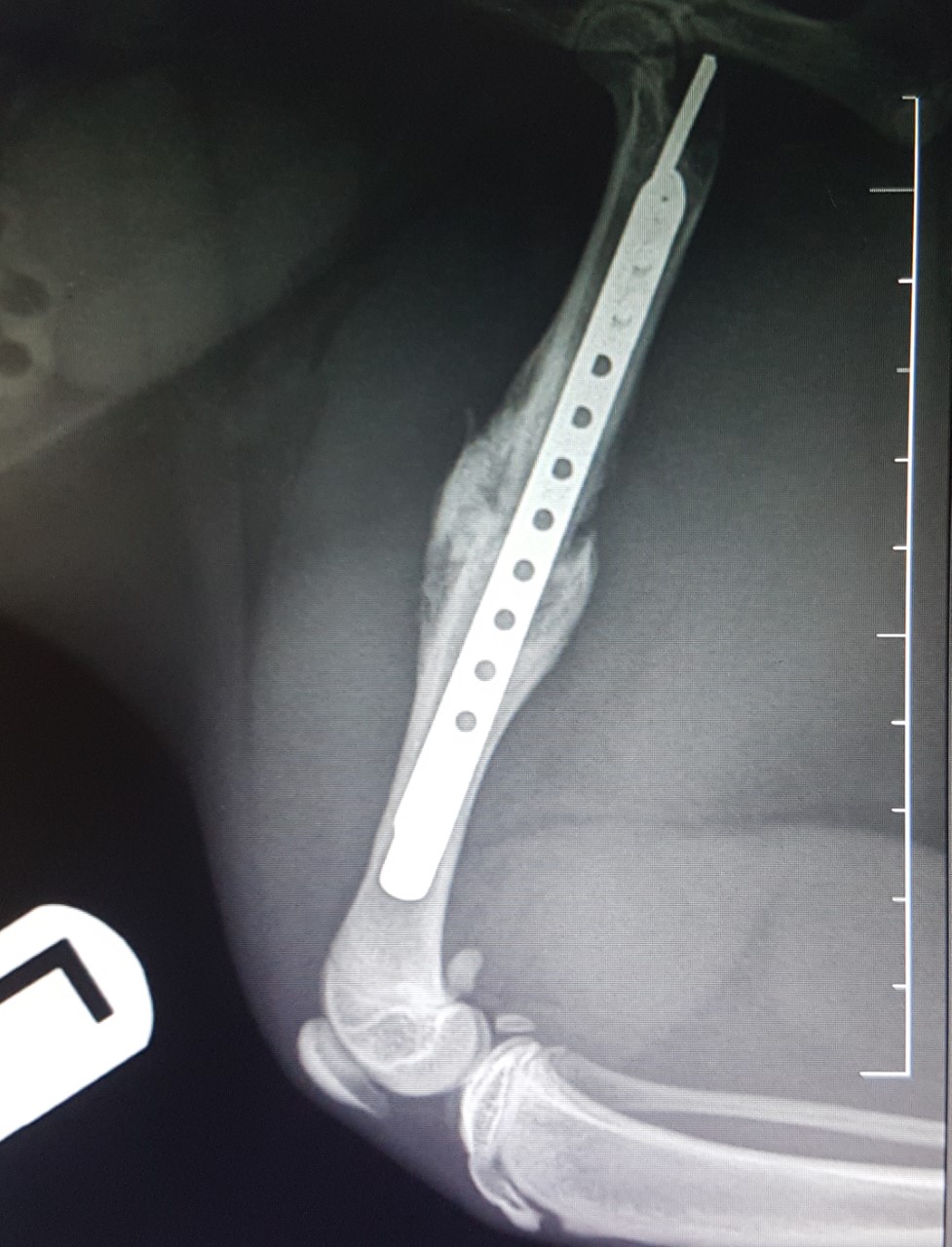 We perform many types of orthopaedic (bone) surgeries in our clinic. Our highly trained orthopedic surgeon will examine your pet and discuss their findings to ensure that our patients receive the best possible outcome.
Common orthopedic issues that we see are:
Dislocations
Fractures
Luxating Patella
Our orthopedic surgeon is able to perform various surgeries including:
TPLO (Tibial Plateau Leveling Osteotomy)
TTA (Tibial Tuberosity Advancement)
Lateral Sutures
Pinning stabilizes the fracture by inserting a long stainless steel rod into the middle of the bone across the fractured area.
Plating which involves attaching a flat stainless steel plate to the bone using screws on either side of the fracture.
External fixation which stabilizes fractures using a series of pins on the outside of the leg that pass through the skin and into the bone on either side of the fracture.